03.05.2022 // All Category
Written by PAW Media
BMW Servicing and Maintenance Guide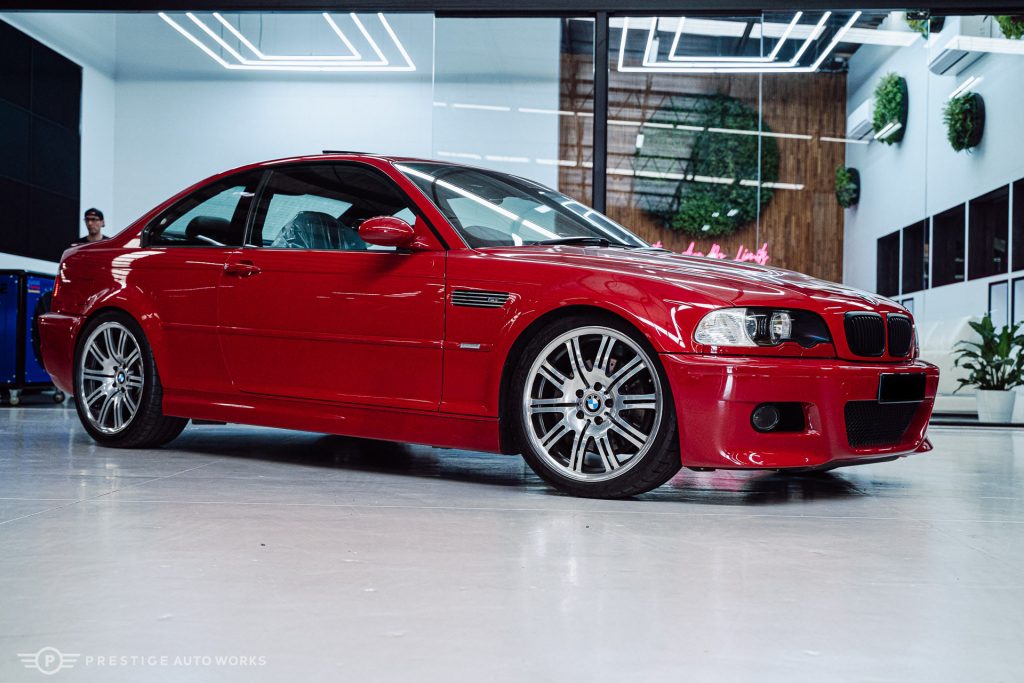 BMW makes some of the best performance, luxury and everyday cars. With an adequate BMW car servicing schedule, you can prolong the life, value and performance of your BMW. Driving causes natural wear and tear to varying parts and areas of your BMW car. We have created a list of areas that you and your BMW service centre should monitor closely. Going to a BMW specialist will ensure that your car is looked after!
When to get a BMW Service
Recent BMW models have in-built technology to notify you when a BMW service is needed. Modern cars have sensors that track your service dates, compute mileage and detect any issues with your cars. Some BMW models even indicate tell you the exact mileage you have left until your next service! Unless there is a noticeable issue or you are unable to drive, you likely do not have to worry about when to get a BMW service.

Some BMW computer systems even take it a step further. These BMW Condition-Based Servicing Systems learn how you drive, type of environment/weather conditions as well as monitor individual components of your car.

These parts include but are not limited to:
– Oil Levels
– Spark Plugs
– Cabin Filters
– Brake Pads
– Tyre Pressure

Your on-board computer will therefore inform you when these parts need an inspection from a BMW mechanic, are wearing or need urgent replacement. These computers monitor a majority of the basic elements of your BMW so you don't have to! It prevents you from unnecessarily servicing your vehicle. That is why we always recommend to immediately visiting your local BMW service centre as soon as your car notifies you!

However, if your car doesn't have a CBS system or you would like to further maintain the performance of your BMW vehicle – here are a few tips!
BMW Tires
Checking the health and status of your BMW tires is one of the simple habits that can easily maintain the performance of your BMW vehicle. Although the computers monitor tire pressure, they are unable to recognise uneven wear. By frequently checking your BMW tires, you can prevent unnecessary costs and damages.
BMW Spark Plugs & BMW Air Filters
Even the newest BMW models won't notify or track Spark Plugs and Air Filters. BMW Service centres typically replace BMW Spark plugs in intervals, depending on the specific engine. BMW Air filters are typically inspected at each minor service. That is why we always recommend that you take your vehicle to a BMW service centre near your to have these parts inspected. If they require replacement, make sure to use genuine parts so you can have peace of mind that your car is running optimally. With high-quality parts, you can minimise the trips to your BMW service centre.
BMW Oil Levels
Generally, your BMW vehicle will instruct you to get an oil change at 15,000KM. However, depending on your BMW model, you should get your BMW oil change more frequently. This will not only increase the lifespan of your vehicle but also improve the performance of your vehicle.

With this BMW servicing and maintenance guide, you can expect to improve the health, life and value of your BMW in the long term. By following your dashlight and frequently visiting a BMW service near you, you can expect to keep your costs running low in the long term and improve the life of your BMW.

Our BMW servicing and maintenance guide is based on BMW OEM and factory recommendations as well as years of on-hand BMW expertise. We are one of the leading service centres in Melbourne! We specialise in car servicing, repairs and performance upgrades. To learn more or to get your vehicle serviced with us, contact us now!